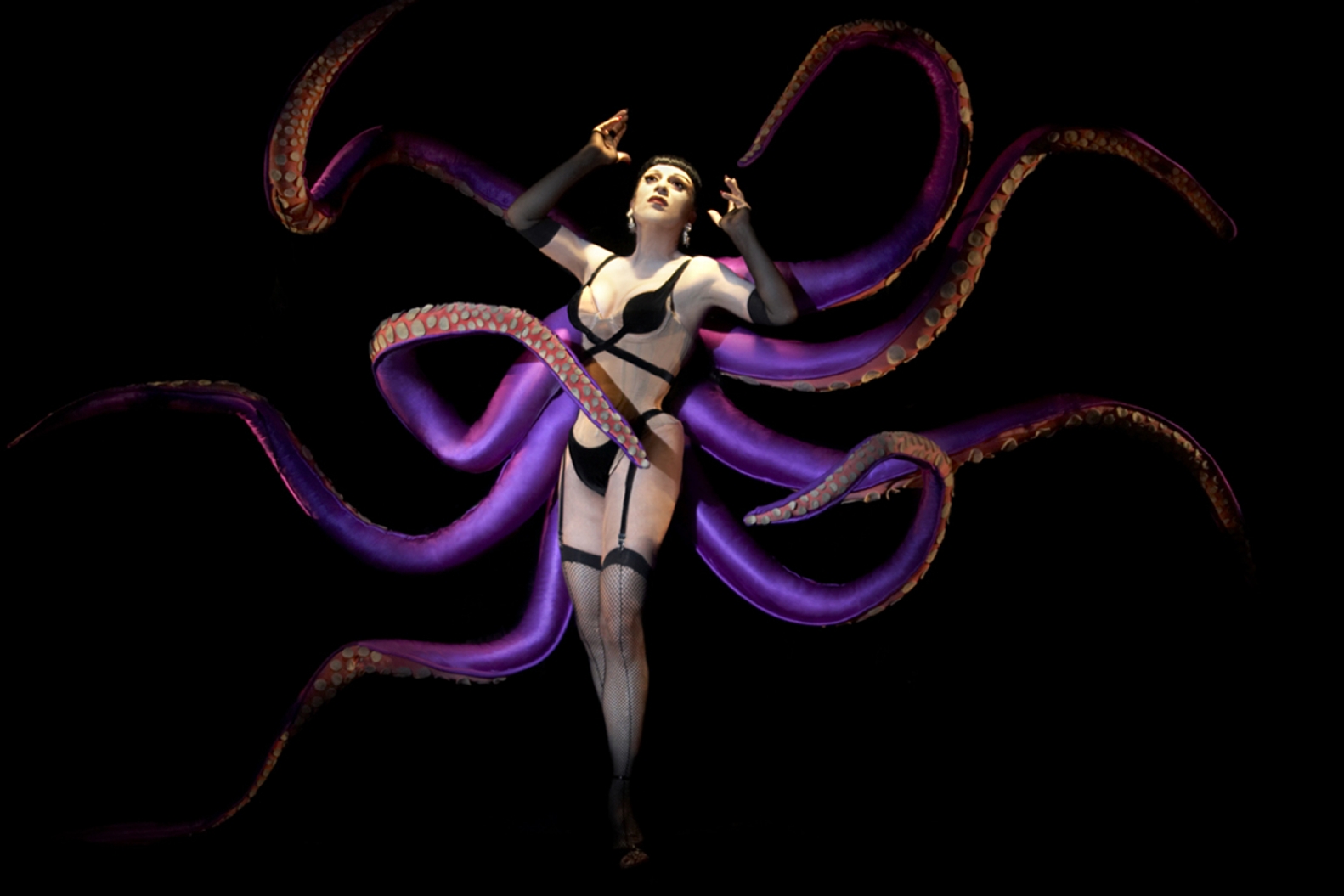 Created by Joey Arias and Basil Twist
Two national treasures unleash their epic imaginations to conjure a signature magic envelopes Arias's legendary voice, transporting us to unpredictable worlds, channeling ecstatic desires, lavish nightmares and bizarre premonitions in a bejeweled cabinet of curiosities that could only be found in one of downtown's last enclaves for bohemian New York style.
In this deliriously madcap fantasy revue, the soaring song stylings of drag diva Joey Arias are surrounded by an eye-popping theatrical extravaganza conjured by a team of puppeteers directed by the legendary Basil Twist. Celluloid dreams, macabre nightmares and bizarre premonitions take the audience on a breathless ride.
"Eat your heart out, Madonna. The chanteuses who play Madison Square Garden and football stadiums have never experienced the imaginative heights of spectacle with which Basil Twist surrounds Joey Arias." - New York Times