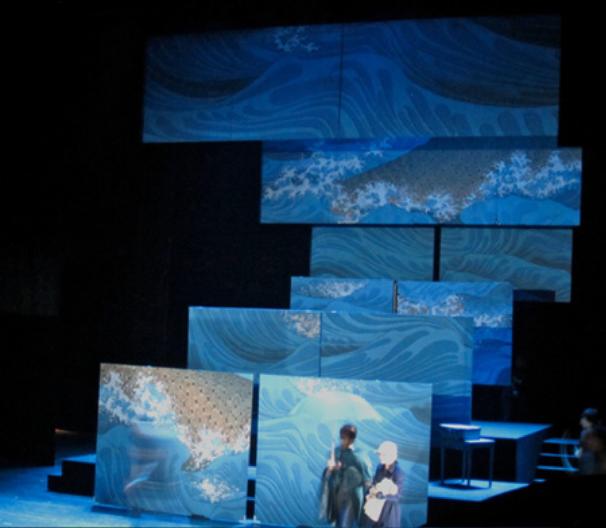 A collaboration between Lee Breuer and Basil Twist. The world knows "Streetcar Named Desire" as a film. Twist & Breuer pay an abstract homage to the film from a formalist perspective. Add to the that the Japanese metaphor and they have come up with "screens". In the 16th century Bunraku was born on Awajishima Island. There also developed there a magnificent concept of decor that was virtually cinematic.
Painted screens of varying sizes were displayed in rapid succession. Many were magnificent paintings in themselves. This was a cinematographic art form of incomparable beauty. In Twist's award winning original work, "Dogugaeshi", he utilized the Awajashima screens in a modern context. In past collaborations with Bruer, the two have adapted Twist's abstract concept to a new collaborative creation.
In "Red Beads", for example, they adapted Twist's underwater abstract puppetry from "Symphonie Fantastique" to another fluid in motion...wind. Here, the Dogugaeshi screens become the cinematic homage to a streetcar Named Desire. Un Tramway Nommé Désir premiered at the Comedie Francaise, Paris.