A new work created by playwright/performer Lee Nagrin and puppeteer/performer Basil Twist.
Exploring the unique realm of dreams, "Behind The Lid" breaks away from traditional staging techniques; spaces expand, open, reveal, while an intimate audience of 18 people will itself travel through this hand made world.
BEHIND THE LID is the story of an older woman in her 70's who is looking back on her life through a dream; within the dream of the performance, the real memories and real dreams of this woman are revealed through the confluence of text, puppetry, music and light. As the audience takes a journey through this woman's life, they will form their own dream, as they experience layer upon layer of her memories, of her life. The woman's life and dreams, as the play reveals, is Lee Nagrin's, the prime creator of the text. Twist creates the puppetry, and performs alongside Nagrin. Behind the Lid premiered at The Silver Whale Gallery, May 29 - June 24, 2007.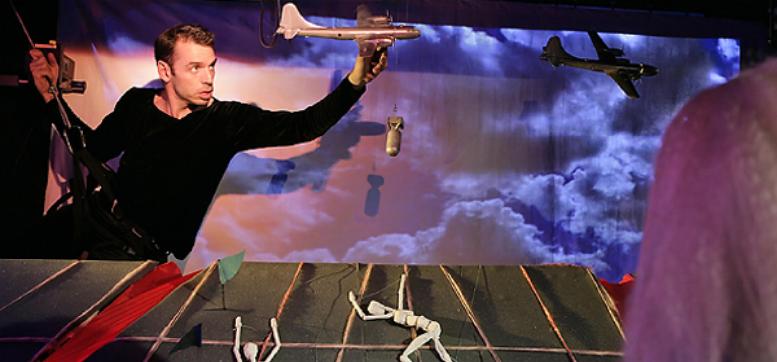 "Rather like the great experiment that was avant-garde theater in New York for the second half of the 20th century. "Behind the Lid" is an evocation not only of Ms. Nagrin but also of an entire theatrical subculture that now has only a flickering existence." - Ben Brantley, The New York Times