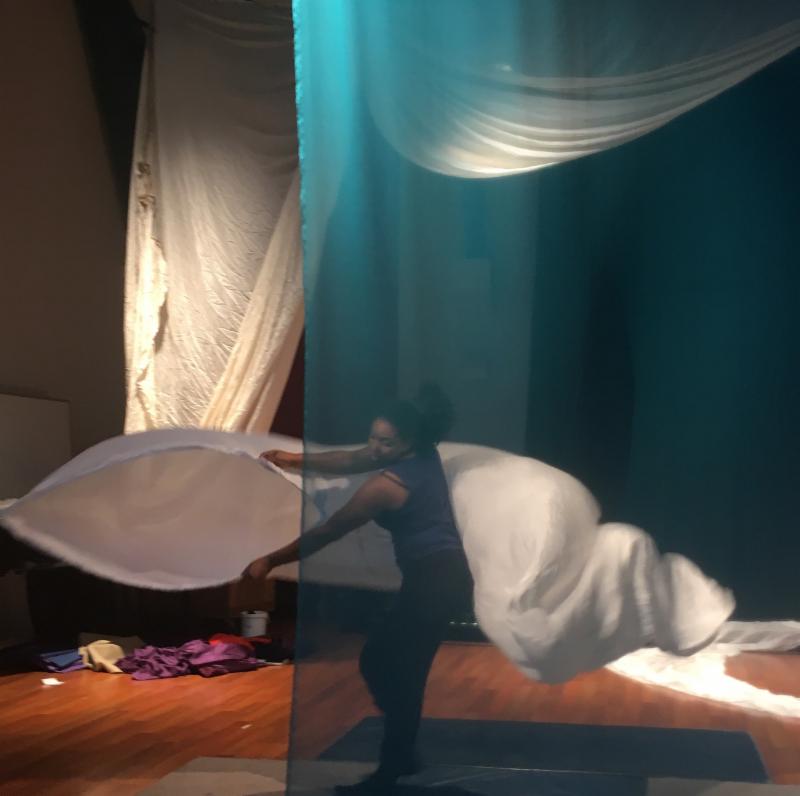 June 4-9
Twist begins workshops this month with "Aida" collaborators director Phelim McDermott and scenic designer Tom Pye. Pictured here is ensemble members working at the English National Opera with silk and other visual elements designed by Twist which contrasts swaggering military marches with tender lyricism. Full Performances begin in the fall Sep 28- Dec 2
More Information and Tickets HERE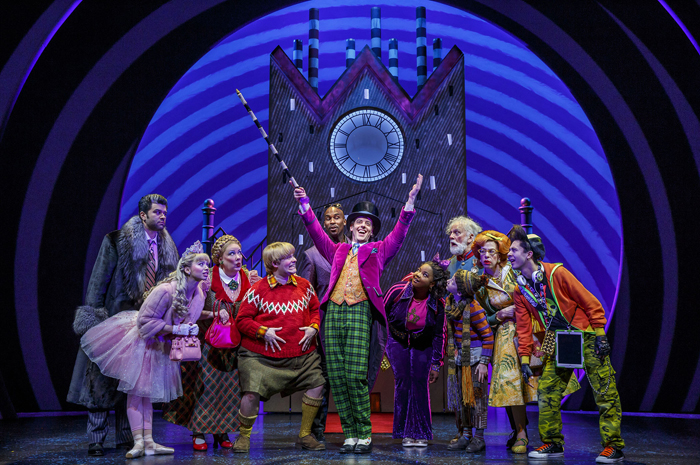 ROALD DAHL's most treasured tale is coming to the land where sweet dreams come true–Broadway–starring two-time Tony Award® winner CHRISTIAN BORLE (Something Rotten!, Peter and the Starcatcher) as the magical maestro Willy Wonka himself. Twist joins an amazing creative team including Tony Award-winning director JACK O'BRIEN (Hairspray, The Front Page) and set and costume designer Mark Thompson, the Grammy® and Tony-winning songwriters of Hairspray, MARC SHAIMAN and SCOTT WITTMAN, internationally acclaimed playwright DAVID GREIG and choreography from Emmy® Award winner JOSHUA BERGASSE.
More Information and Tickets HERE
LUNT-FONTANNE THEATRE | 205 W 46th Street (Between 8th Avenue & Broadway)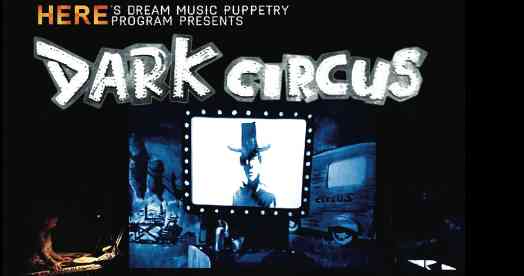 Join us for this international treat, one-week only in the Mainstage at HERE. A nose-diving trapezist, an animal trainer gobbled up by his lion, and a human cannonball that never returns from outer space: this is one tragic circus. Despite the catastrophes, French puppet company STEREOPTIK elevates the spectacle with a visual feast of imagination. With a brand of visual theatre magic that features live music, exquisite ink drawings, shadow puppetry, sand animation, and revelatory object theatre, their ironic humor meets childlike wonder, and an extraordinary Dark Circus is born.

More Information and Tickets HERE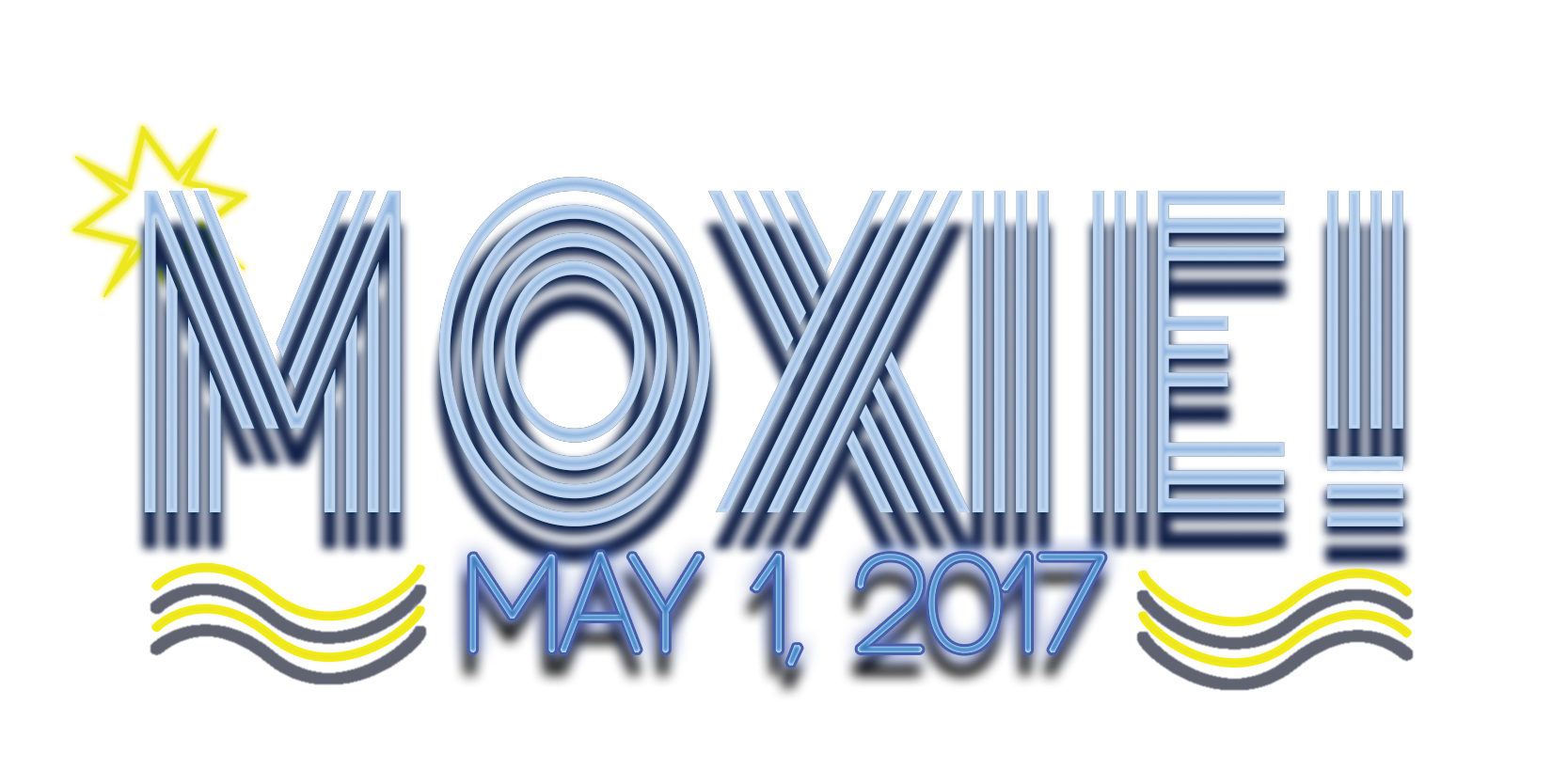 LOTTA MOXIE?
HERE Celebrates it on May 1st. They've got a lot of nerve.
As artistic director of HERE's puppetry percolator, Dream Music, I am proud to be one of the performers celebrating all that is HERE at their annual gala and late-nite blow out. Through all of its programs HERE shows a lot of moxie and supports the work of so many fellow artists. The soiree starts with a sassy supper at 6pm and goes on into the night with dancing and more! To show us your moxie and to be a part of all that shimmers and shines, make sure to get your tickets early & Check out the Auction- a chance for Charlie & Chocolate Factory Tix!

BUY YOUR GALA TIX HERE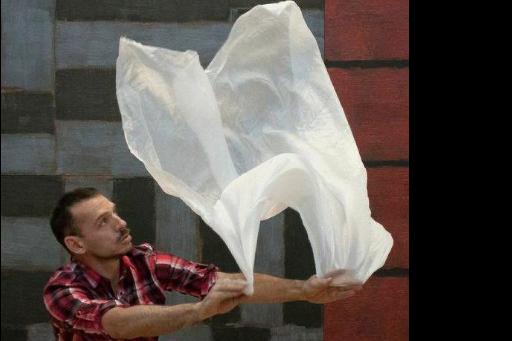 SHOW TEACHERS THE LOVE
The Academy for Teachers will hold its annual "Show Teachers the Love!" celebration. This year's celebrity-filled program will feature performances by Matthew Broderick, Vanessa Williams, Joy Behar, Ron Blake, Sean Cross, Phil Galdston, Tayolor Mali, & Basil Twist. It will also be The Academy's first benefit after five years of honoring and supporting exceptional NYC teachers. A unique feature of this event is that half our audience will be teachers, who will come for free to feel the love. The other half will be donors, who come to show it.
More Information and Tickets HERE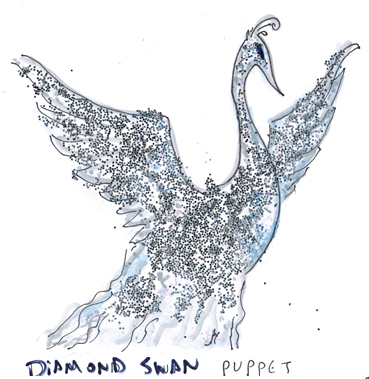 Through a collaboration with BalletMet of Columbus, Ohio, the World Premiere of Dorothy and the Prince of Oz (working title) will take place right here in Tulsa, and is guaranteed to delight audiences of all ages. Featuring choreography by the esteemed Edwaard Liang (Artistic Director for BalletMet, choreographer for Tulsa Ballet's acclaimed Romeo and Juliet) as well all new music, sets and costumes, this production will be the dance event of the year
Choreographer: Edwaard Liang, Costume Design:Mark Zappone, Librettist & Composer:Oliver Peter Graber, Lighting Design:Les Dickert, Set & Puppetry Design: Basil Twist
More Information and Tickets HERE