This September Dogugaeshi, Twist's hypnotic collaboration with master musician Yumiko Tanaka, embarks on another journey. Quietly renewing itself in the cozy
arms of Hamilton College, then returning to New York City for a third time celebrating the 60th Anniversary of the Japan Society's Performing Arts Program, then
heading west to Radar LA and Cal Performances and culminating in a European debut at the esteemed Theatre Vidy Lausanne in Switzerland for a four week run.

"Tantalizing…it will come to you as far as you let it in." —The New York Times
"Twist is at once reviving a lost tradition and breaking new creative ground." - The Japan Times
"Puppeteer Basil Twist loves the old-fashioned business of raising the curtain...in Dogugaeshi he takes the act to new heights." —Washington Post
For further visuals and history go to our Dogugaeshi Production Page HERE
For Tour tickets and further venue information: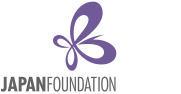 Yumiko Tanaka's travel is funded by The Japan Foundation


This work was made possible in part by the Doris Duke Performing Artist Awards program
This engagement is supported by Mid Atlantic Arts Foundation through USArtists International in partnership with the National Endowment for the Arts and the
Andrew W. Mellon Foundation.