"Puppeteer Basil Twist loves the old-fashioned business of raising the curtain...in Dogugaeshi he takes the act to new heights." —Washington Post
Twist's Dogugaeshi makes its European debut at the venerable Vidy Lausanne in Switzerland for a four week run. The show will remain in Europe for a tour in the 2015 season, with details to be announced in late January 2014.

January 10- February 2, 2014, curtain times vary
For tickets and further info on these performance dates: Theatre Vidy Lausanne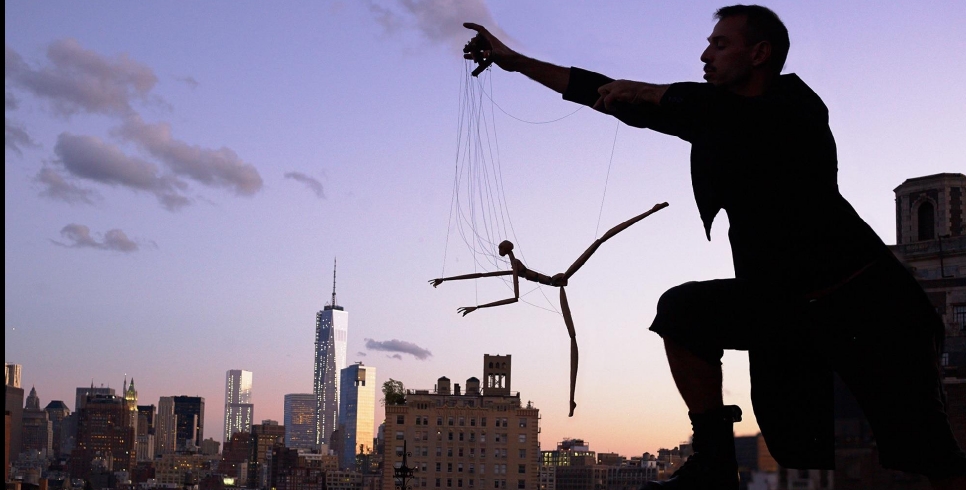 Thursday, April 24, 2014 - 7:30pm
Lecture Hall
VAS Social Hour - 6:30pm
San Francisco Art Institute

San Francisco–native Basil Twist has established himself, over a 20-year career, as one of the foremost puppeteers in the United States. His productions have toured the world and new projects have been commissioned by Lincoln Center, New York; Japan Society, New York; and Spoleto Festival, Charleston, South Carolina. Twist is renowned for having advanced new techniques and genres of performance that bring puppeteering into the realms of contemporary theater and visual art. Through both technical innovation and poetic force, his works conjure iconic worlds on the stage. Among many awards, Twist has received United States Artists and Guggenheim fellowships, and was most recently awarded a Doris Duke Performing Artist Award. Twist is the Mohr Visiting Artist at Stanford University for Spring 2014.
RITE OF SPRING
NEW YORK PREMIERE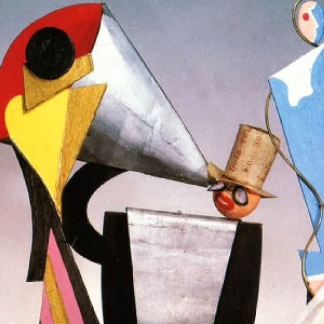 Wednesday, June 4, 2014
4:30 pm
Pigott Theater
Sponsored by:
Stanford Department of Theater & Performance Studies
Join Mohr Visiting Artist Basil Twist and his class "Puppetry With a Twist" for a final showing of student work. Students have been preparing
their own puppets for a final performance.
For more information on Basil Twist, visit STANFORD UNIVERSITY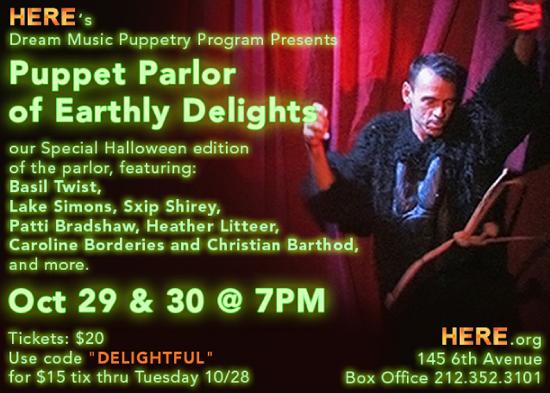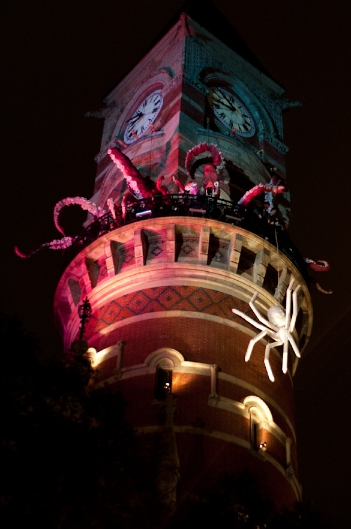 Grand Marshall: WHOOPI GOLDBERG
FREE EVENT!
For the 17th year the giant spider will greet the Parade from atop the dramatic Clock tower of the Jefferson Market Library, a New York landmark. The beloved arachnid, handmade by Twist, is a visual treat for those participating in the Parade as well as those lined near the Library who come yearly to witness her annual appearance.
This year our Giant Squid Bernice (who made her debut last Halloween) will again appear for the revelers below.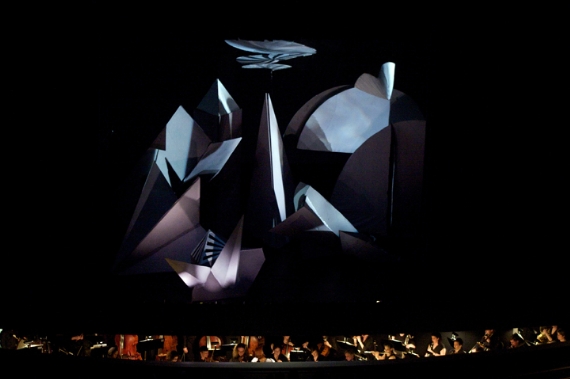 "Breathtaking", "A brave new world of unforgettable effects"- The Wall Street Journal
Discover an enchanting world populated by swirling abstractions in Basil's "ballet without dancers".
A "stunning" take on The Rite of Spring that evokes both a misty ancient past and a powerful vision of the future. Driven by the primal energy of Stravinsky's famously provocative score, a lone human figure emerges from the chaos to lead the audience on a breathtaking voyage into Twist's endless imagination.
Performed with the Orchestra of St. Luke's.
Basil Twist, director and designer
Jayce Ogren, conductor
Ayumu Poe Saegusa, lighting design
Greg Meeh, special effects design
Daniel Brodie, projection design
Lynne Buckson, costume and textile design
ALL-STRAVINSKY PROGRAM; Fireworks, Pulcinella Suite and ending with The Rite of Spring
White Light Festival 2014
October 15-18 at 7:30pm and October 18 at 2pm
Performances at 7:30 from October 16–18 will be followed by a White Light Lounge.
Pre-concert discussion with Basil Twist on October 17 at 6:15
All performances are at The Rose at Jazz at Lincoln Center
For tickets and general information go to the White Light Festival HERE
Tandem Otter Productions donors and supporters contact us HERE for Opening Night and special event information
Commissioned by Carolina Performing Arts at the University of North Carolina at Chapel Hill
Generous support for the White Light Festival presentation of The Rite of Spring is provided by The Fan Fox and Leslie R. Samuels Foundation, Inc. Additional support provided by The Jim Henson Foundation and Tandem Otter's generous Co-Producer Circle. This presentation of The Rite of Spring is made possible in part by endowment support from the American Express Cultural Preservation Fund.
Behind the Lid World premiere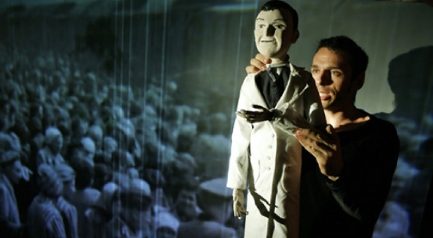 Dir. Steve Lippman
This new film captures an extraordinary performance, a deeply personal elegy to the downtown artist Lee Nagrin by puppeteer Basil Twist. DCP. Screens with The Never Bell. Recommended for adults.
Sun, Oct 26 at 6pm Special guests: Basil Twist and Steve Lippman
Tickets: $14; available for purchase at the BAM Box Office HERE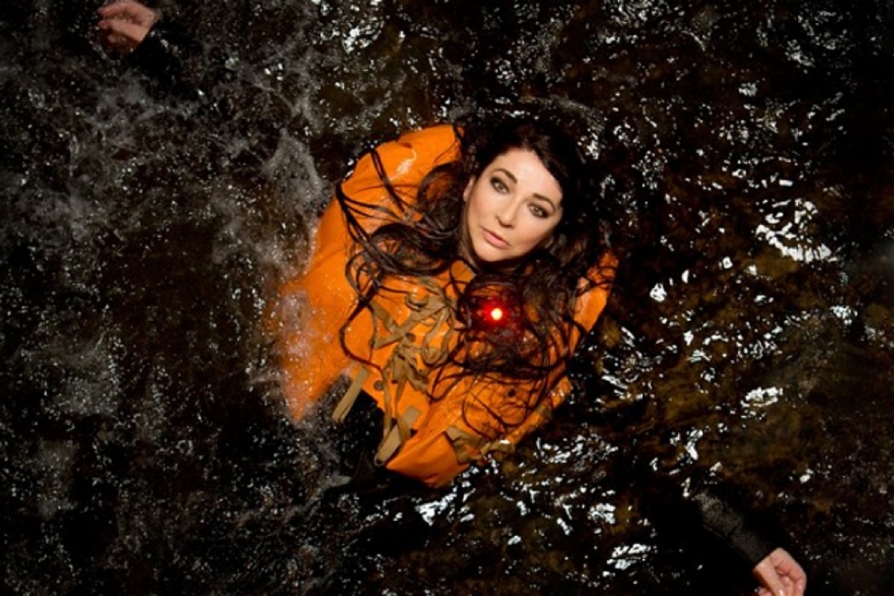 Before The Dawn - KT Fellowship
August 26- October 1, 2014
Sold out
The Eventim Apollo, Hammersmith, London, Britain
The wildly-anticipated return of singer/songwriter Kate Bush to the London stage earlier this month revealed that Basil Twist is among the pedigreed team of collaborators and designers for Bush's acclaimed concert. Opening on August 26 to great critical acclaim, the concert series will continue for more than 20 additional performances into October. As a creative consultant for the project, Twist most notably created special effects for the Bush concerts, using massive pieces of silk and other fabrics, frequently a signature design of his own productions. His designs for the concert were especially singled out by fans and critics in the oceanic effect Twist created for Ms. Bush's "Ninth Wave" suite.
For more information: Visit Kate Bush website HERE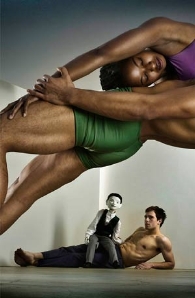 Co-presented by Joe Goode Performance Group and Z Space
Sep 25 - Oct 4
San Francisco
Wonder Boy is a collaboration with acclaimed New York City based puppeteer Basil Twist. Using JGPG's unique blend of storytelling through text, song, and dance, Wonderboy tells an unexpected tale of a peculiar superhero puppet isolated by his gift of sensitivity.
Twist's puppetry becomes part of the dance, at times invisible and other times integrated. Featuring original musical composition by singer/violinist Carla Kihlstedt and pianist/drummer Matthias Bossi. The work first premiered at YBCA in 2008 to critical acclaim, with the Washington Post calling Wonderboy "One of the most inventive solos with a prop in recent memory."
For more info go HERE