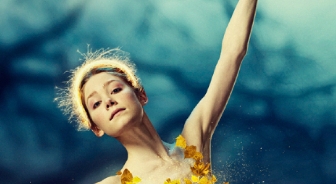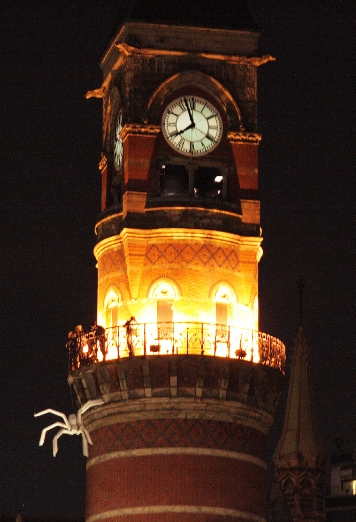 Wednesday October 31 - New York City
Twist carries on a thirty-year tradition of puppetry manipulated from homes and buildings along the Parade route. For the 13th year, he manipulates his striking giant spider during the Parade from the dramatic Italianate Gothic Clock tower of the Jefferson Market Library. Each year as the winds of October howl, Twist walks the beloved arachnid up the 149 stairs of this New York landmark to it's perch in the tower. This puppet is a visual treat for those participating in the Parade as well

as those lined near the Library who can witness this annual appearance.
Yoshimi Battles the Pink Robots
November 6 - December 16, World Premiere Musical, La Jolla, California

Story by Wayne Coyne & Des McAnuff | Music & Lyrics by The Flaming Lips
Directed by Des McAnuff

Yoshimi must choose between two boyfriends, but first she's got to take down an army of pink robots. This technological stunner set on a science fiction landscape, features the music of Wayne Coyne and The Flaming Lips, and integrates lights, video and puppetry and innovative technology

that has never been seen on stage before

.
New ballet based on the famous fairytale. world premiere December 13,2012

The world premiere of Cinderella will be danced by the Dutch National Ballet on Thursday 13 December in The Amsterdam Music Theatre. The premiere by San Francisco Ballet is in 2013 to the music of the same name by Sergei Prokofiev (the most important composer of twentieth -century narrative ballet music, Wheeldon is creating an enchanting story of Cinderella, based on the version by the Brothers Grimm. In Wheeldon's version, Cinderella's tears grow into an enormous magical tree. Along with four spirits, the tree grants all Cinderella's wishes. Twist will create some very special stage effects.

39th Annual Village Halloween Parade - Jefferson Market Library Spider